4/13/2009 12:01:00 PM Posted In
awards
Edit This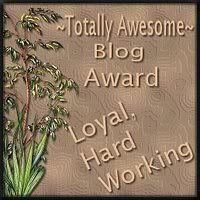 Wohooo got a new award from Nancy
http://nancysmemoriesandscraps.blogspot.com/
. Thanks for thinking about me my dear, love it.
I'll forward it to:
1. Chelle
http://artconch.blogspot.com
Thanks for being a great friend.
2. Chris
http://polarfuchs-treasures.blogspot.com/
Thanks for all your work and sharing your talent with us.
3. Donna
http://scrapsbydonnaw.blogspot.com/
Thanks for initiate our artconch easter collab kit.
4. Marie
http://snappyscrappy.blogspot.com/
Love your work and new blog design.
5. Lizz
http://digidesignsbylizz.blogspot.com/
She is another wonderful designer.
Please visit their blogs and leave some love. Congrats ladies.
Hugs
Andrea