1/19/2009 07:17:00 AM Posted In
awards
Edit This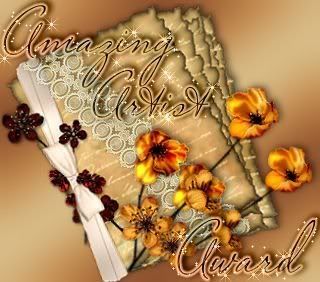 This beautiful award was given me by Nip
http://nipscreations.blogspot.com
and Kicki
http://kimadecreations.blogspot.com
thanks a bunch ladies. Both of them are have a wonderful blog with a lot of cute stuff. When you are going to visit these blogs please leave some love, they are deserve it.
I pass this lovely award to:
Chelle
http://artconch.blogspot.com
She is a wonderful and special Lady with a lot of talents.
Maggie
http://maggies-scrapblog.blogspot.com/
She has a new blog with a wonderful new and spring colored freebie kit.
Judy
http://scrappocket.blogspot.com/
to honor her hard and great work.
Tammy
http://tamsdezignz.blogspot.com/
Ty for sharing her work and talents with us.
Rose
http://fireheart27.blogspot.com/
She has a lot of beautiful goodies.
Please visit the blogs of my scrap - sisters and leave some love.
Hugs
Andrea